Qualitymanagement
We are convinced that quality orientation, environmental protection, safety and risk awareness are not only essential for our customers but also for our company and as well as for our employees to be able to succeed in European competition.

In our company ensuring high quality of our goods and services, consideration of environmental and safety issues as well as the observance of behavioral and ethical guidelines have top priority and are an integral part of our corporate philosophy.

To be able to meet these requirements long-term, we obligate ourselves to install and operate a corresponding management system to integrate occupational safety issues and to develop our system continuously. Since January 2020 we are pleased to be certificated in accordance with IFS Logistics as well as the control procedure in accordance with the EC Organic Regulation.


» Certification
As a trading and logistics company we handle the natural resources responsibly within the scope of technical and economic possibilities. Our actions are based on laws and regulations. Environmental policy should contribute to the systematic protection of the environment as an integral part of the enterprise policy. She is geared to the derived business objectives and is binding for all employees.

The sustainable protection of our environment is a binding corporate goal.



Short term was yesterday, sustainability is the future!
Basic principle
We commit ourselves to comply with environmental laws and regulations. With economic acceptability we also want to apply further possibilities for environmental protection. We expect from our suppliers and contract partners to support us in this regard.
Preventive environmental protection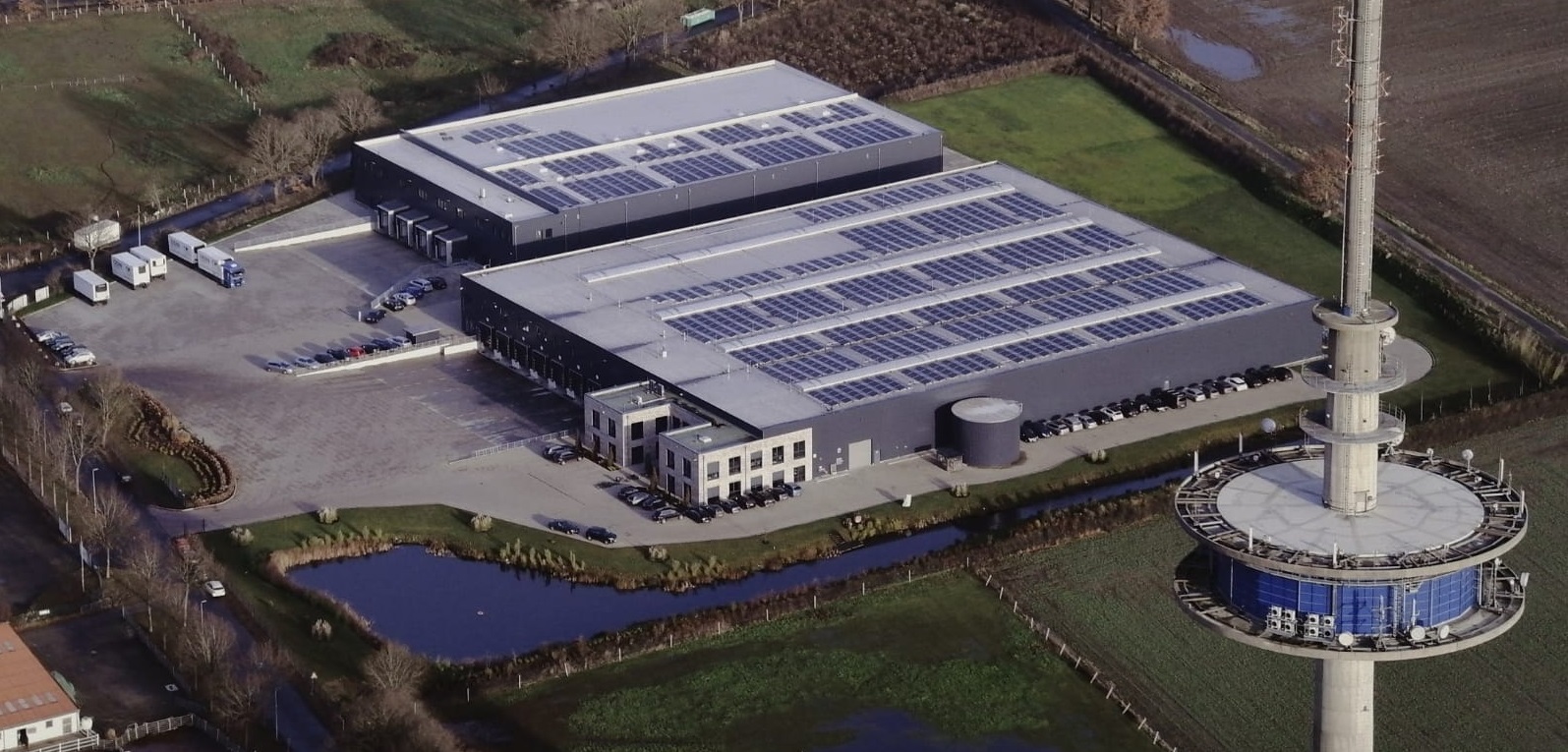 The environmental compatibility of individual decisions is recorded as early as possible in the planning stage and taken into account in the overall assessment. This applies in particular to investment, process and development planning.

For example, we use solar cells on the roofs of our warehouses. This generated energy is used exclusively for own use. In addition, the system has been designed to ideally handle 2/3 of the building's power, including the cooling system. Furthermore we drive trucks with the emissions standard 6, or we switch them in to this standard in order to minimize harmful environmental effects and to save resources. To save energy resources, we use only LED lighting. Our new deep cold storage has been built to the latest standard. This means, among other things, that the cooling unit is not operated with conventional refrigerants, but we operate this with Co2. Additionally, heat recovery in the deep cold store uses the waste heat generated by the chillers to operate the heating in that deposit.

The prevention of waste takes precedence over its elimination. Our packaging material planning is subject to the minimization requirement. The amount of material is kept as small as possible. Preference is given to recyclable packaging materials. Pallet wrappers help us to reduce the amount of packaging film, used by packing of the goods pallets. Due to technical and economic reasons unavoidable waste will be, if economically feasible, recycled, otherwise the waste will be disposed of according to the legal regulations.
Continuous reduction of environmental impact
We want to improve the operational environmental protection continuously. Accordingly, we measure the success of initiated measures, and motivate our employees to a responsible use of natural resources as well as waste and emissions.
Climate protection
As a contribution to climate protection, the company Cambolo planted 50 trees for us in the HP Suppliers Partner Wald in Bärenstein in 2019.